My trip to the Sikh temple, or "Gurdwara" (as it is called in Punjabi), on the 31st of August was different than any other time that I have been to that holy and sacred place. The reason that made my trip unique was that my World Religions class accompanied me – making Alina, Nivan and me guides to this magnificent temple, opening our classmates' and teacher's minds to the beliefs of Sikhism.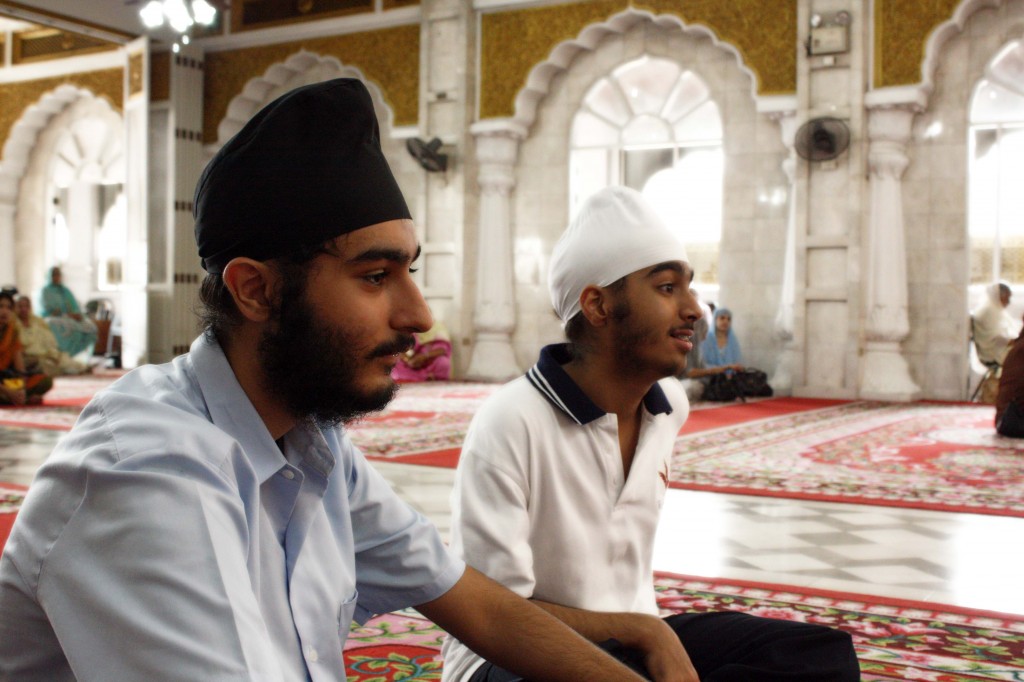 On the fourth floor, where our tour began, is a place for praying, meditating and listening to "Shabad" or "Kirtan" (songs with religious meaning), and everyone gives money to the temple by putting money on the shrine where the Guru Granth Sahib (the Sikh holy book) rests. We then moved up to the sixth floor and into a room where a part of the original Guru Granth Sahib is kept and stayed for a while as we explained the room's significance. We continued on to the room in which all the copies of the holy book are kept, available for anyone who would like to take a copy home for personal use.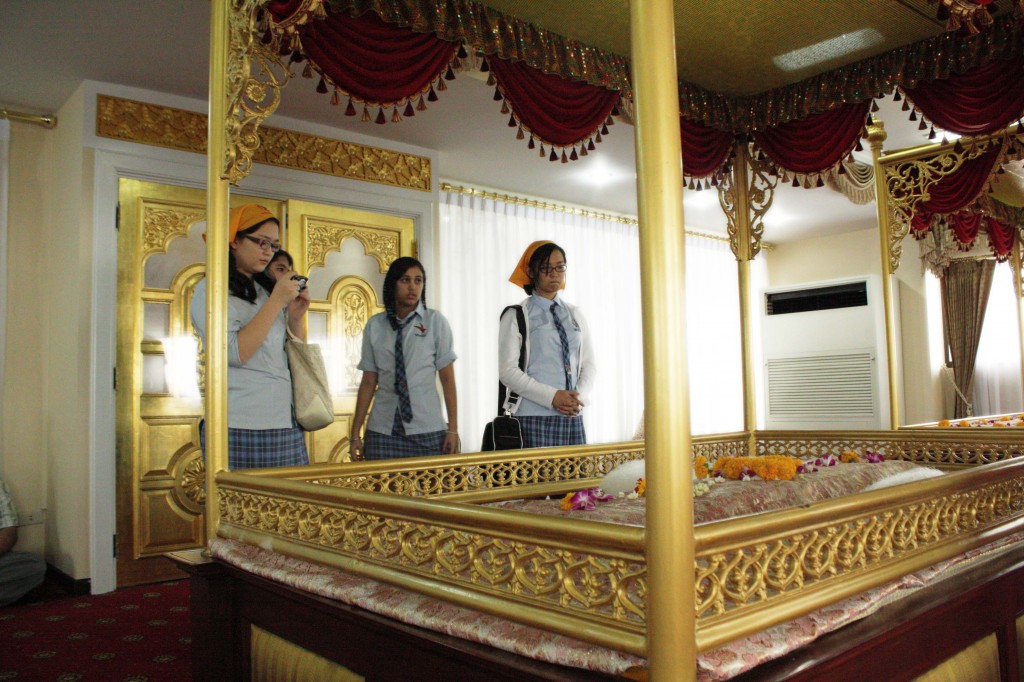 Moving down to the fifth floor, we inspected the classrooms where lessons are held, teaching us about our religion and the morals and ethics involved in being Sikh. Our tour ended with a meal in Langar Hall, which is a cafeteria where anyone can eat, as free vegetarian meals are offered to all who enter each day.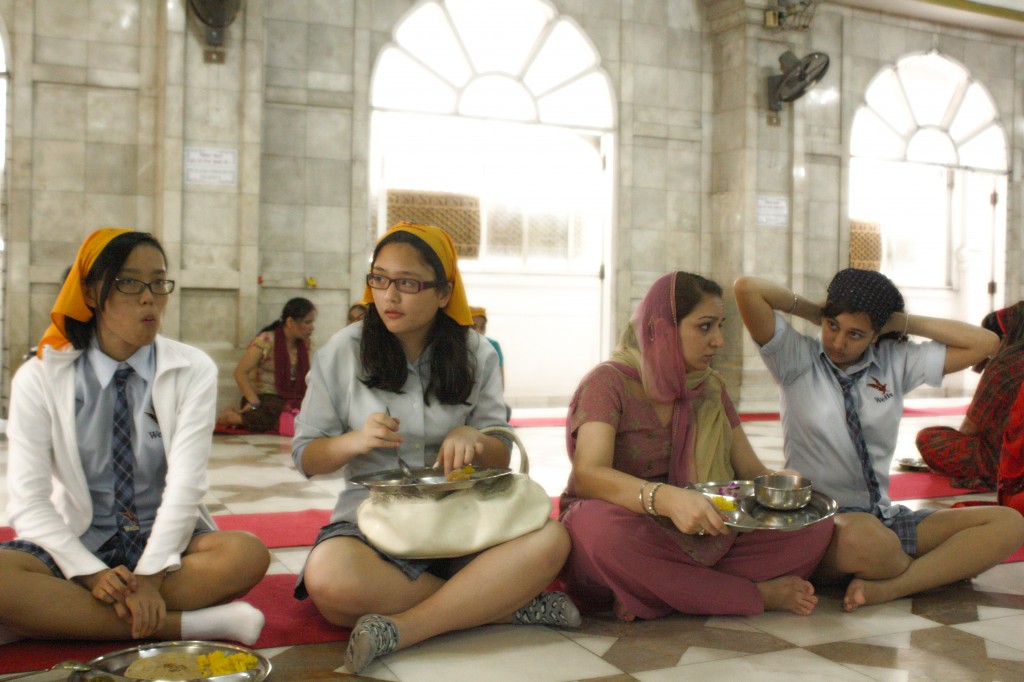 After the tour was over I felt wonderful about my religion and proud to be part of something that is so spectacular, which makes me appreciate it even more. This feeling occurred because of how happy I was to share a part of my religion with people close to me, which made me feel even better about myself when I remembered that the ones I was the one sharing and helping my friends and teacher understand my religion. This feeling that erupted inside of me makes me feel proud to say "I am a Sikh."
– Reported by Nick, Grade 11