Dear High School Community:
Time seems to have flown by and we are now more than halfway through the first semester.  Please read on to see what the high school has been up to since the middle of September all the way to the end of October.
Important Announcements
Please send us an email or call the school before 8 a.m. to inform us if your child will not be able to come to school.  Please email liza@wells-school.com or ann@wells-school.com.
Please note that the final exams for high school will be held between November 27 to December 8.  However, some non-core exams may start as early as November 20.  High school students are responsible to track their exam dates based on communication with their teachers and the information provided on each teacher's Google Site and/or Google Classroom.
Events/Extracurricular Activities
Dance Night
On Friday, September 15, the seniors hosted a dance night, "Just Dance." There was a great turnout, good (homemade) food from the seniors, creative music from our very own DJ, Nick Arzarni, and an overall great vibe!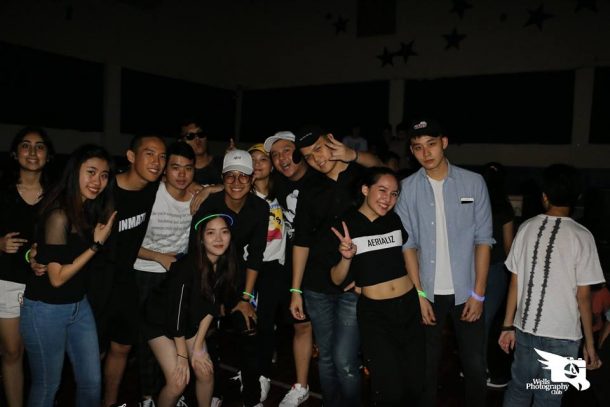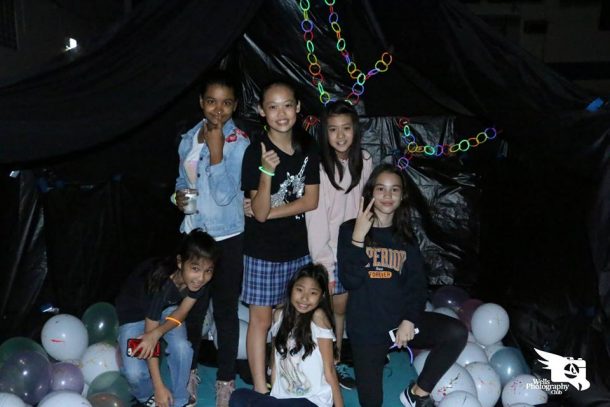 Professional Development Day
On Monday, September 18, the teachers and staff at On Nut engaged in their first Professional Development Day of the year, centered around the theme of "What is Wells?" Teachers explored the theme through various collaborative activities and workshops led by teachers from primary, middle, and high school. Our student facilitators also helped ignite passion and reflective moments throughout the day. Check out the video created by our Photography Club!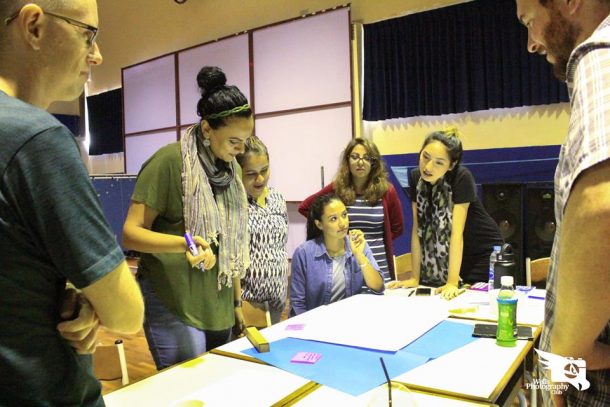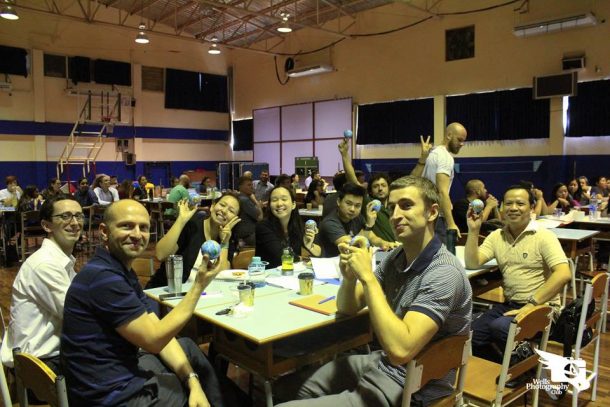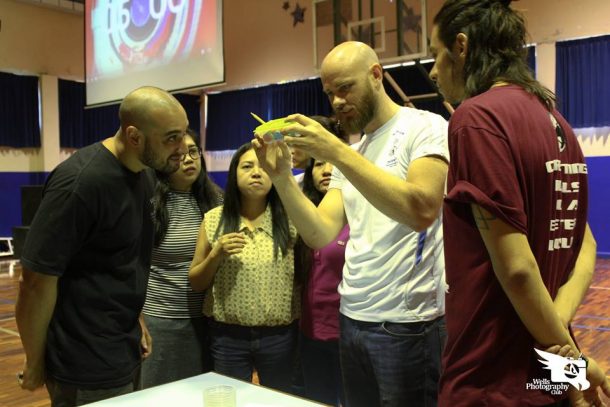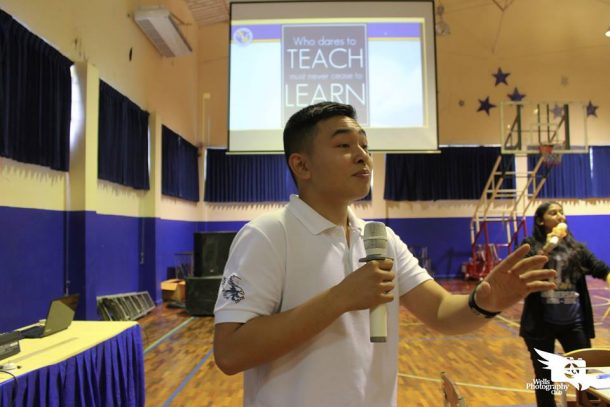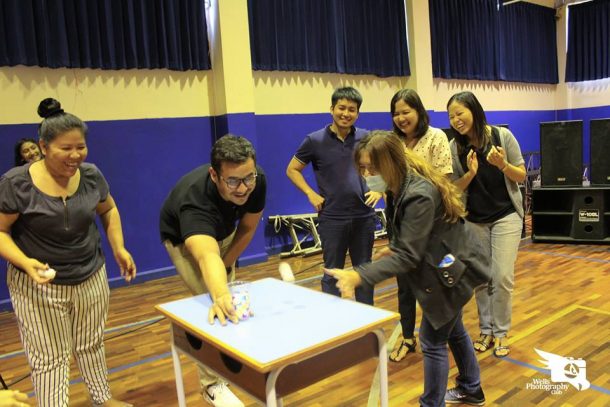 A Peek into a Classroom: Mr. Ren's IB Art Class
Mr. Ren has been working at Wells since 2007.  He is a passionate art teacher who inspires his students towards excellence. Here are some recent projects of some of his grade 11 students.
Pile (Grade 11) — Watercolor Project Entitled "Broken"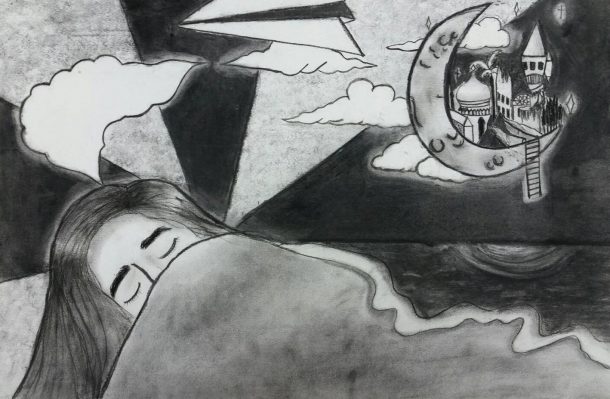 Cake (Grade 11) — Charcoal Drawing Project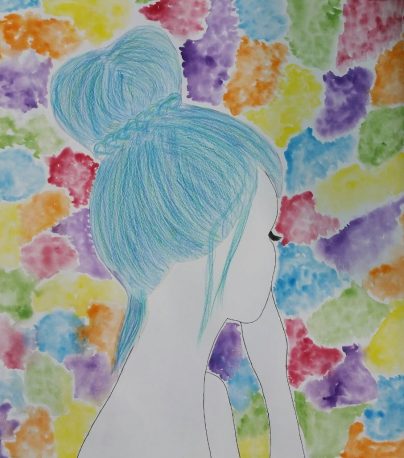 Rushitha (Grade 11) — Impressed Line Drawing  
IB Visual Arts Field Trip 
On October 3, the IB Visual Arts classes visited an exhibition at Chulalongkorn University of three renowned Colombian artists celebrating the end of conflict in Colombia. It was indeed a great experience for the students to meet the artist Mario Ayerbe!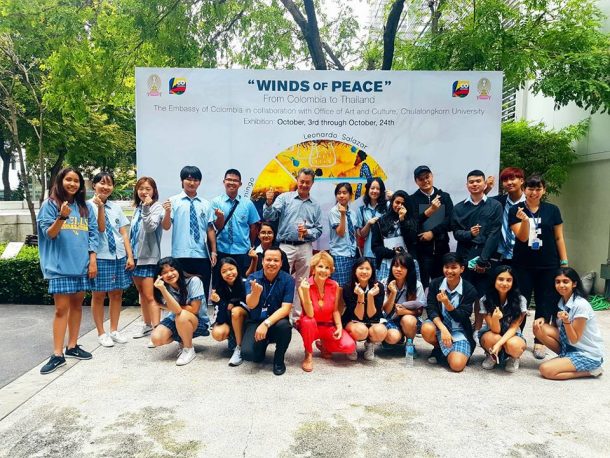 BKKMUN XXV
On Sunday, October 8, 24 of our Wells members participated in Bangkok's largest MUN Conference at Bangkok Patana School. Four of our Grade 11 students were chair leaders of different committees: Amy Schroder, Jira Trinetkamol, Jai Soni and Devanshi Mehta. Students debated major global issues from the refugee crisis to the conflict in Yemen; they also worked collaboratively to come up with solutions.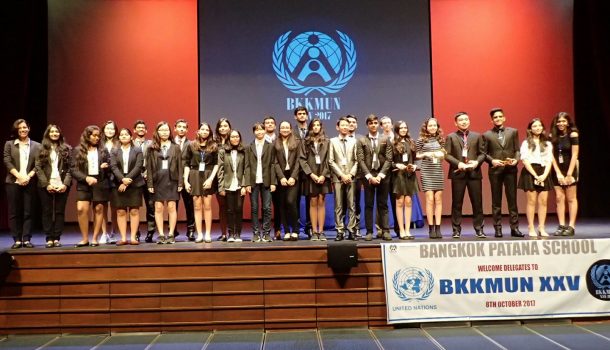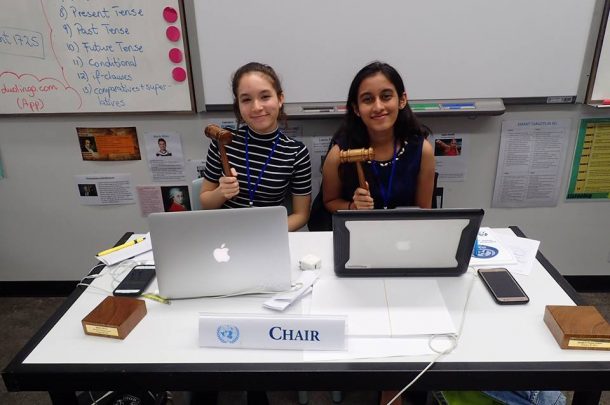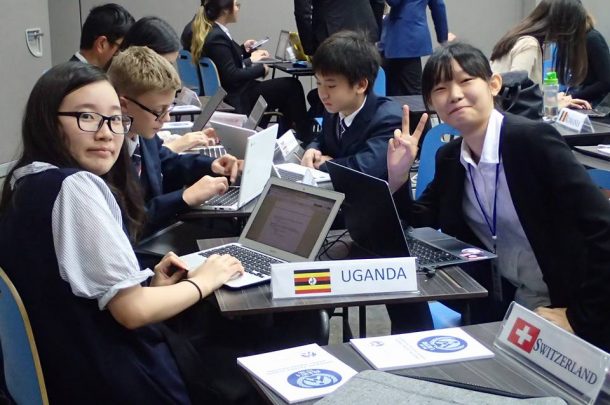 Thailand High School Debate Championship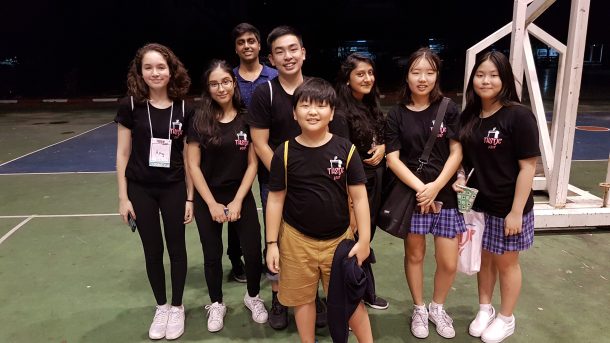 Members of the Wells Debate Team participated in the Thailand High School Debate Championship at Triamudom Suksa School from October 13-16, 2017. The debates consisted of three-versus-three person teams–modeled after Asian parliaments–with one side representing a government, and the other an opposition, and covered motions ranging from women's rights to fiscal policy. After several weeks of research and preparation, Wells debaters represented well, scoring several round victories often against other highly experienced schools. Congratulations to a job well done!
Notable Athletic Events & Recognition
Champions AGAIN at the NIST International School Falcon Invitational Tournament (September 23rd, 2017)
In their second major tournament in a row, the varsity boys volleyball team beat some of the top teams in the region to secure the championship of the NIST International School Falcon Invitational Tournament.  (Here is a video of the  championship match.)  The  varsity girls also won their first trophy of the season by taking 3rd place.  Go Seahawks!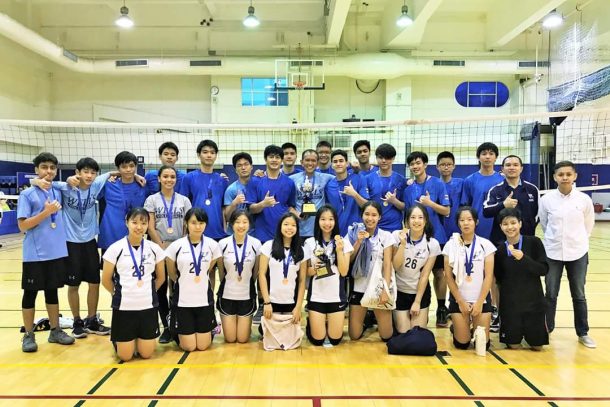 Boys — Juniors Sean Ogden (Co-Captain), Finn Dardarananda, Ryosuke Toda, and Yuta Nishio; Sophomores Possawat Akarapan (Co-Captain), Pew Apithanangsiri, Suraj Mirchandani, and Kanit Mongkonrattanachai; Freshmen Perth Vichitchoti, Pat Pinsrisirirath, Corie Beer, Kohyo Miyajima, and Ronnie Kwok; and 8th graders Mark M. Caunan Jr. and Shiva Chandnani. Present in spirit were Seniors Matter Kwanlertchit and Ping Ping Liu who were serving their duty in the Thai military training program. Coach – Ray de la Pena
Girls — Senior Nutnicha Jarasjanyawat (Captain IQ'nj Nnch); Juniors Praewah Petchpul, Fuka Oguchi, Annie Kwok, Cake Pornthanasawas (Cake Leeaing), Thanya Jantarangsi, and Pile Tiansongsakul; and Sophomores Elle Kluaymai-ngarm and Minami Sakota. Coach – Rossarin Muangkram; Asst. Coaches – Kayla Long and Ae Chaluang.
TRIPLE CROWN! Varsity Boys Volleyball Win Again at ISB Invitational Tournament (October 1st, 2017)
The varsity boys volleyball made it a clean sweep, winning the big one: the two-day, 8-team ISB Invitational Volleyball Tournament held on the first weekend of October. The Varsity girls also won third place. To view the varsity boy's full championship game, click here.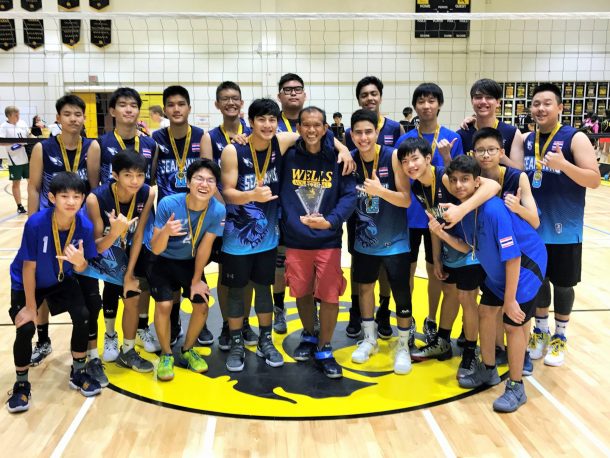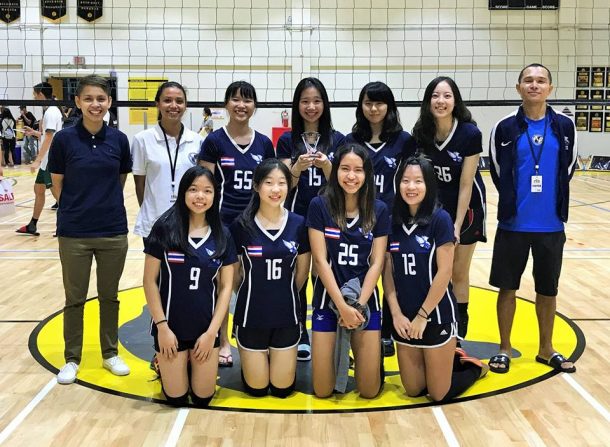 Varsity Boys Volleyball Runners Up at Kuala Lumpur Tournament and Junior Varsity "A" Team Win in Exhibition Games
The varsity boys volleyball team came just short of winning their fourth consecutive tournament title, falling to an adult league volleyball club, LAYDVC, in the championship game of the Twin Towers Invitational Volleyball Tournament. The tournament, hosted by the International School of Kuala Lumpur (ISKL) in Malaysia, was the first overseas tournament ever for the young Seahawks. Also in action in Kuala Lumpur were the younger members of the varsity team, aka Wells Junior Varsity "A" team. Facing a much taller ISKL JV team, our Jr. Seahawks were not intimidated, winning a best-of-5 match, 3-1 (25-18, 25-21, 19-25, 25-16). In day 2, our boys played the Dalat team, winning 2-1 (25-17, 22-25, 15-11). However, on a day 3 rematch, Wells fell to Dalat, 1-2 (25-23, 16-25, 12-15).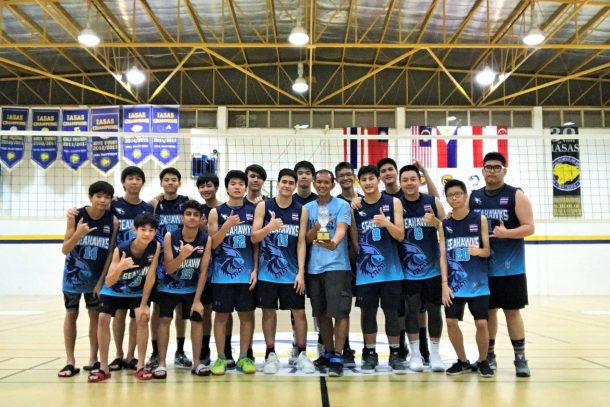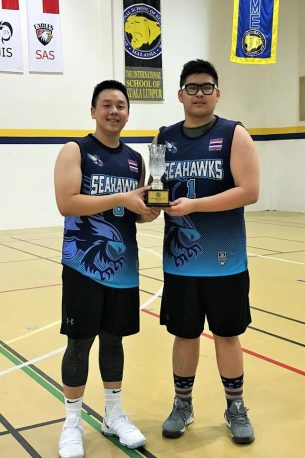 Varsity Volleyball Season Ended on a High Note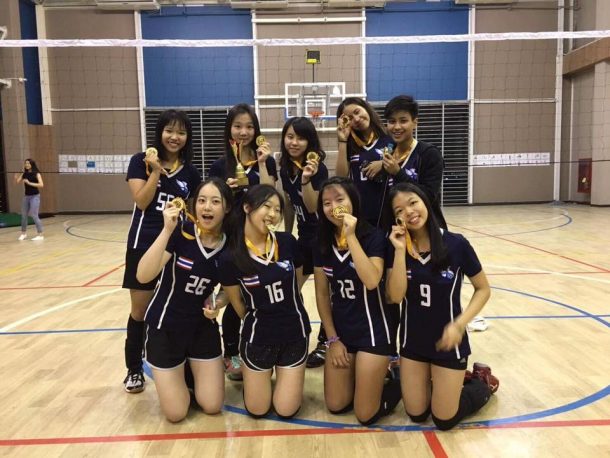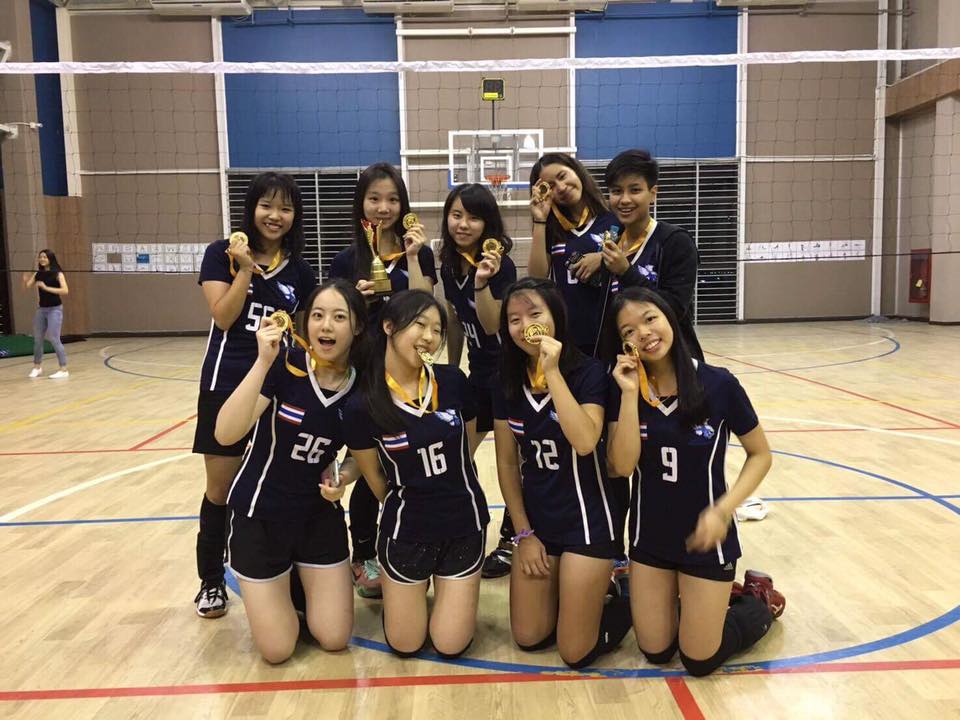 In the inaugural girls volleyball tournament of the Asia Interscholastic Athletic Association (AISAA), the Wells varsity girls volleyball team came up on top in a field of seven schools, bringing home the school's first girls championship trophy of the year.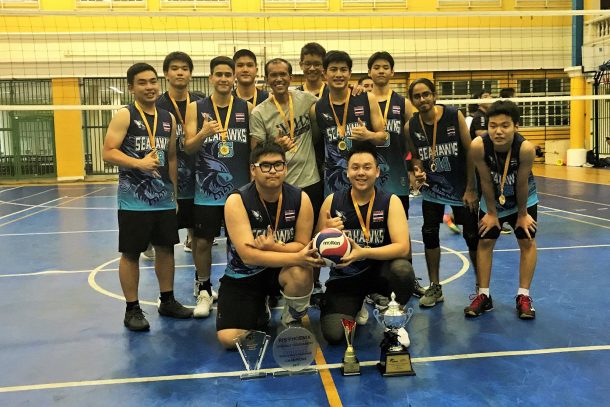 Wells varsity boys team capped off the most successful season in the program's 7-year history with its fourth championship trophy, winning the inaugural AISAA Boys Varsity Volleyball Tournament on Thursday, October 19. With the wins, the Seahawks ended the season with a 26-1 record, with a single loss coming against an adult team at the ISKL Twin Towers Invitational in Malaysia.
Academic Program Updates
IB Diploma Programme
TOK News: Class of 2018 TOK Presentations Completed!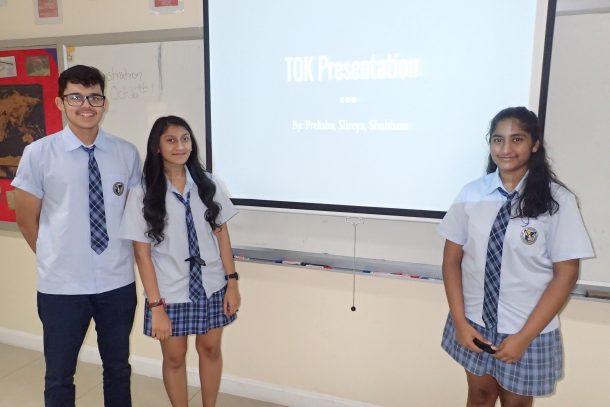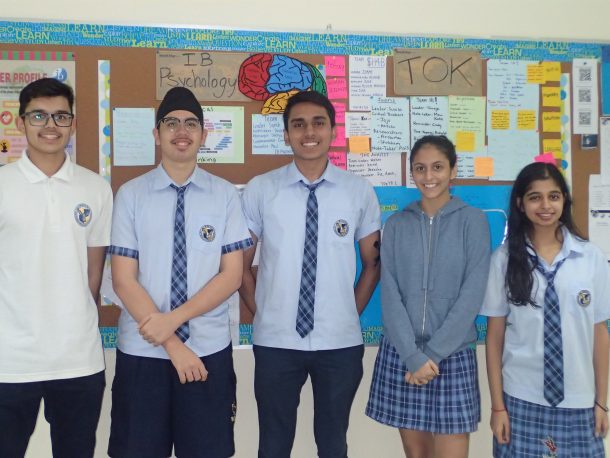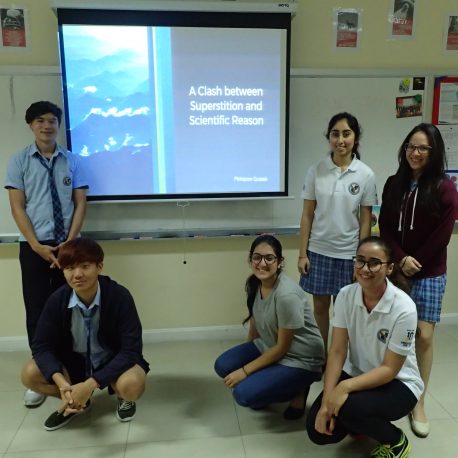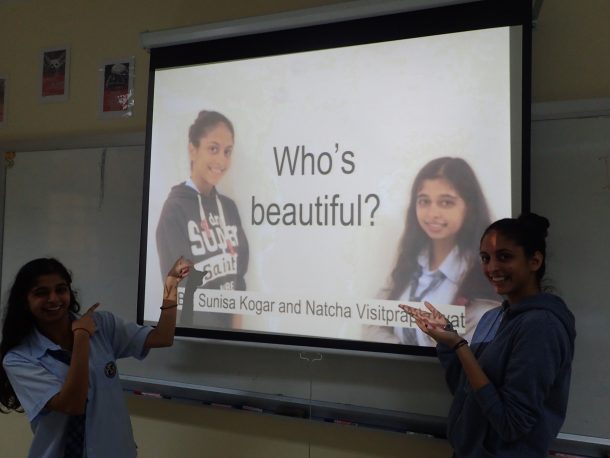 The Class of 2018 completed their final TOK presentations before the midterm break. In terms of general expectations, this class set the bar high this year with some high quality presentations and insightful Knowledge Questions, such as "What role do emotion and intuition play in ethical decision making?" and "To what extent is sense perception reliable?" Well done, Class of 2018! You are almost there!
CAS News: First Interviews for the Class of 2018 Completed
The Y1 (Class of 2018) students completed their first CAS interviews and have created self-development plans for the year that focused on exploring the three strands: Creativity, Activity & Service. They are actively engaging in activities and events,  both inside and outside of school, and exploring different passions and pursuits.
EE News: Finalizing Research Topics and Supervisors for the Extended Essay (EE)
The Class of 2019 has had their first EE meeting and have decided on research topics in various subject areas. They are in the processing of finding supervisors to work with them and guide them throughout their EE process. They are getting a head start this year on their 4,000 word adventure!
Upcoming Events
November 6 – 10: Animal Shelter and Rescue Appreciation Week
November 3: Loy Krathong
Saturday, November 11: Soap Making Workshop hosted by Bangkok Soap Opera
Sunday, November 12: Third Annual Wells MUN Conference (WISMUN III)
November 24 & 25: ServICE Conference at NIST
November 21 – 24: Final Exams (Possible Non-Core Subject Exams)
November 27 – December 8: Final Exams (Core Subjects)
December 10: History Bee and Bowl
December 15: Last Day of School
For more updates, stay connected by following us on our website, Facebook or Twitter!
— Much thanks to our contributors to this newsletter:  Ms. Katina, Mr. Ray, Mr. William, Mr. Sam, Mr. Ren, and Mr. Damien.