On Friday, December 1st, the Wells community celebrated and honored the fathers in our community with a special Father's Day ceremony. The highlights of the ceremony included two special speeches from one Wells father, Mr. Justin Baker, and his son, Kevin Baker. Following these heartwarming speeches, sons and daughters lined up to give flowers and thanks to their fathers for their love and support. Natcha, a Grade 12 student, also performed a beautiful traditional Thai dance in honor of this significant occasion.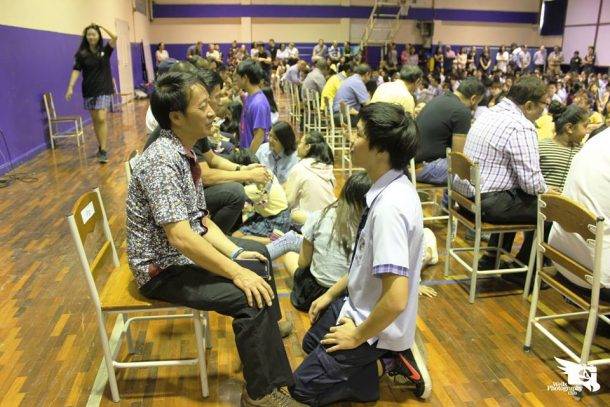 Our ceremony concluded with announcements of the winners of certificates for most creative and eco-friendly Loy Krathongs and Loy Krathong posters. Congratulations to our creative and eco-friendly young minds!
[wzslider]
Happy Father's Day to all of the fathers in our Wells community!