Although we never expected we would be at home one year later, our Grade 11 (Class of 2022) students made the most of this opportunity and engaged in our second CAS at Home challenge. Since they were all at home practicing social distancing, this would have typically posed a challenge for them in terms of engaging in CAS. But instead, our students seized opportunities to engage in creativity, activity and service! As this is the mindset we hope to cultivate in all of our students, this is proof that our students aim to do their part as global citizens – even from the comfort of their own homes! 
Students were also able to find the silver linings in this situation, whether it was quality time spent with family or exploring interests they never had the time to during the school year. Read about their experiences from some of their shared reflections.
CREATIVITY
Having extra time and less resources than usual sparked a lot of great creativity, or time the students finally had to pursue some passion projects. It seems like a favorite creative outlet for our students was baking and cooking!
Miho made a cheesecake with her mom, while Nikhita made an assortment of baked goods, including a coconut cake and banana bread. Not only did she enjoy the experience, but she was able to develop her skills: "I found the experience very fun, and I was fascinated as I didn't know I had the ability to make bread. The experience was overall fun, but also a struggle. When first trying out new recipes, it didn't go as well, and definitely didn't turn out perfect. However, I kept on trying and switching up the measurements and recipe, until I got it to my liking. By the end, I was happy that I discovered how to make new things, and was able to share some with my family and friends."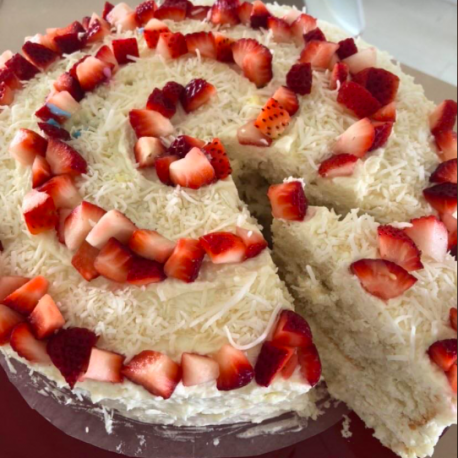 Nimaan learned how to cook spaghetti and also baked brownies, one of his favorite desserts, and was able to learn some important skills from the experience: "It helped me enhance other skills such as patience and adding the right amount of each ingredient. I had to use my patience while waiting for the brownies while it is in the oven. I had to put in effort when mixing the different ingredients together in the bowl and it showed me that cooking takes time and effort for the food to come out just right".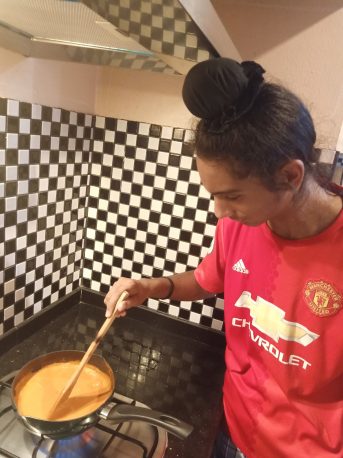 Risa made a traditional Japanese dessert, shiratama dango, at home. "I think involving my own culture is very important.  I want to spread the qualities of Japanese food abroad. To do that, I study more about Japanese food." Uday also created an artistic Japanese dish, pictured below.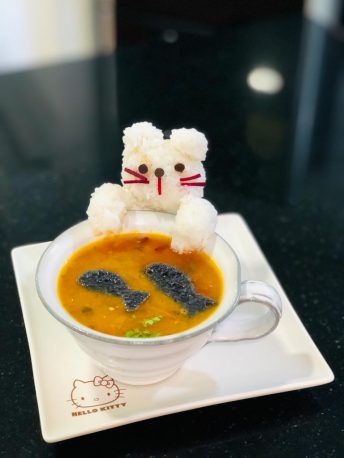 We also have many talented artists, who used the time at home to develop their artistic abilities. Andy, for example, created an Instagram page for his webtoon comic drawings and Charvi developed her art portfolio by experimenting with light and dark shading and coloring.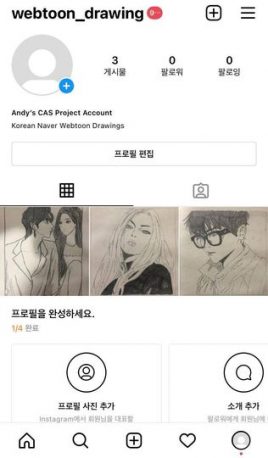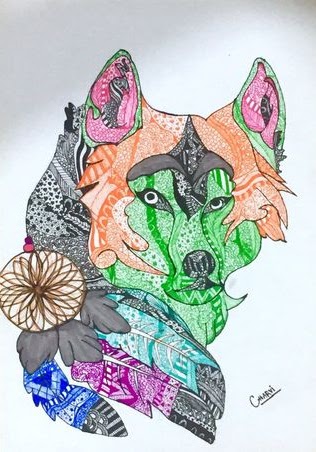 Jiwon created a video to show others how to make napkin art to redecorate her Wells PAWS canvas bag. This is a great example of Creativity for CAS and an easy project that anyone can do at home!
Hanny developed her photo editing skills and interest in learning interesting and aesthetic vocabulary words. She used photoshop to combine photographs with different fonts of the words and their definitions. "I think this challenge has helped me improve my online skills and encouraged me to learn new things instead of just sitting around doing nothing all day".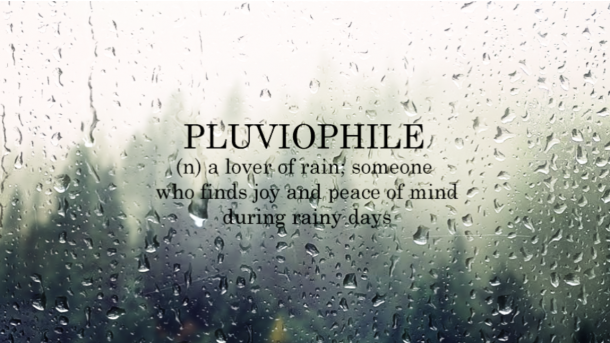 We have some musicians in the mix like Eric, who fine tuned his guitar skills and Dave, who learned how to play the acoustic guitar by watching YouTube tutorials to learn chords and songs. "Not only is it very entertaining but learning guitar has allowed me to express myself in different ways and to express my creativity. Learning drums has taught me about rhythm, while learning guitar has made me learn about melody and harmony".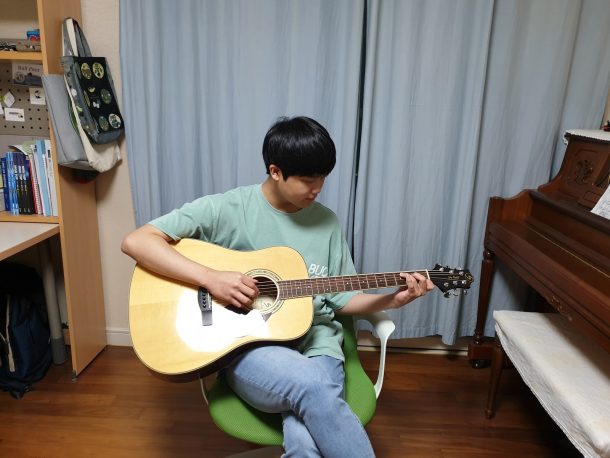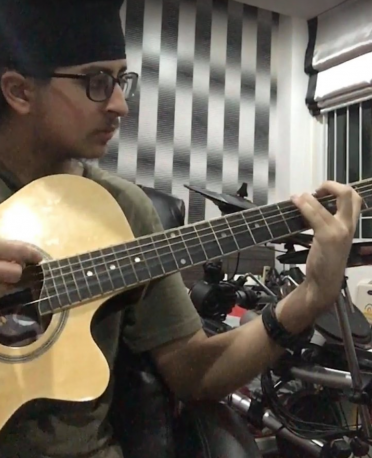 Shreeya challenged herself by learning difficult songs on the piano, including Elton John's 'Rocketman' and Queen's 'Bohemian Rhapsody', both of which can be heard here on her CAS portfolio. She also tried improvising and writing her own notes. She was able to demonstrate growth through this experience: "In my opinion, it's gotten much easier to read notes and improvise. Although the notes and rhythms are quite challenging and confusing, I can now play the song with no struggle. This proves that overtime, things will improve and there's always room for growth".
Tommy created an Instagram gaming channel and as part of his CAS project, Joshua created an Instagram account to discuss big news and issues happening in Korea. "The purpose of this project is to spread awareness of what is happening in Korea without any type of media and political bias…So far, it has helped me a lot to practice my translating skills but also my skills to find more accurate information through research."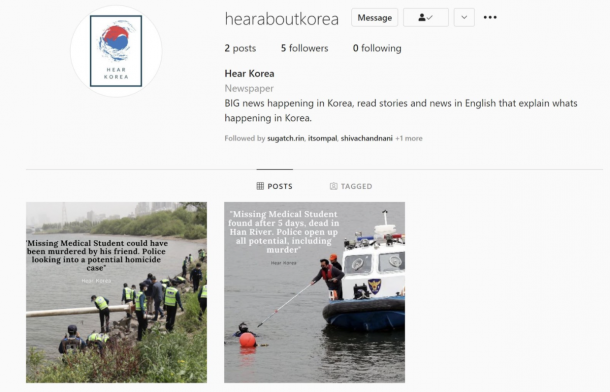 Maya learned how to solve a Rubik's cube in 7 minutes! Meanwhile, James was creative at home with his father, and they created a football goal out of recycled materials. "From this experience, I was able to improve my designing and planning skills".
ACTIVITY
Wells students made sure to take good care of not only their minds, but their bodies as well. Many of our students, like Kendrick, developed fitness plans for themselves and tried their best to follow them.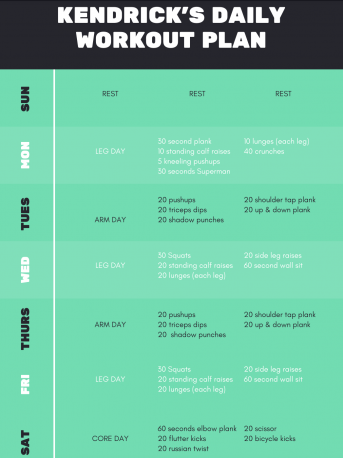 Irfan did 1 month of High Intensity Interval Training (HIIT), and Nimaan worked out at home using the equipment he had. "I worked out every single day to keep myself healthy. At first, it was tough like the next day when I woke up, my muscle was hurting but then after doing it for a while, I got used to it. I have learned so much from working out at home trying different workouts from Youtube and get to know more information about my body as the video that I watch on Youtube tells me which workout helps with which part in my body." Winnie also worked out at home and documented his experiences while also developing his video editing skills!
Shiva challenged himself to work out every day for 1 month. "Obtaining a nice physique and good body strength is something that is not very easy and it took me a lot of mental fortitude and persistence to be able to complete this challenge." Sang also saw the benefits of engaging in physical activity: "I felt that I was becoming too lazy at that time because my activity was a bit restricted so I thought what i could do to make myself more active and I chose to work out at home for my own health and to be more active".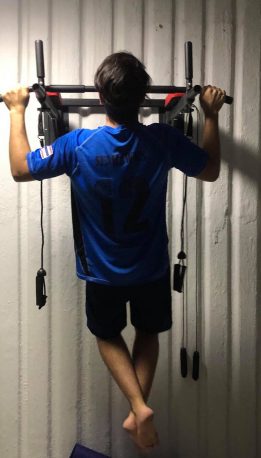 SERVICE
Wells students aimed to serve others during this time of need. Given the current pandemic situation in India, a group of our Grade 11 students decided to take action and find a way to provide service during this time of crisis. As their CAS project, Shreyaa, Shreeya, Cristine, and So Yoon collaborated with Earth Cafe in Mumbai, India to raise funds to support its efforts to deliver food to elderly citizens, who have been adversely affected, during the pandemic.
The students set up a Facebook page for this, calling their initiative 'We Care': https://www.facebook.com/WecareBangkok  
Donations can be made through the following website: https://milaap.org/fundraisers/support-earth-cafe-india
As the oldest child in her family, Kaede helped her mom with household chores by creating a weekly housework schedule, which she put on the refrigerator along with her school schedule. During her free blocks, she would do her chores. "My mom appreciates my help so much, and I am also glad that I can support her like this at home since I know that the number of housework increased on a great scale". 
In an effort to spread kindness, So Yoon sent a letter to the elderly through the 1 Letter 1 Smile project, a non-profit organization aiming to reach isolated elderly people impacted by the COVID-19 pandemic through letter-writing.