Three Seahawk teams win big against visiting Charter International School
On Nut – Wells' youngest group of athletes received a strong boost of confidence Wednesday afternoon at the expense of three teams representing Charter International School. What started out as a festive atmosphere gradually turned sullen as the games progressed, marred by an injury along with what was perceived as a merciless pummeling of an obviously less experienced and less skilled team.
In the opener, the U11s team jumped ahead to an early lead, scoring all of the first quarter's points to open a lead of 20-2 by halftime. For the rest of the game, the outcome was never in question as virtually all of the teams 14 players contributed to the final score of 44-8. Leading all players was Tristen (grade 5) with 8 points and Oscar (grade 4) with 6 points.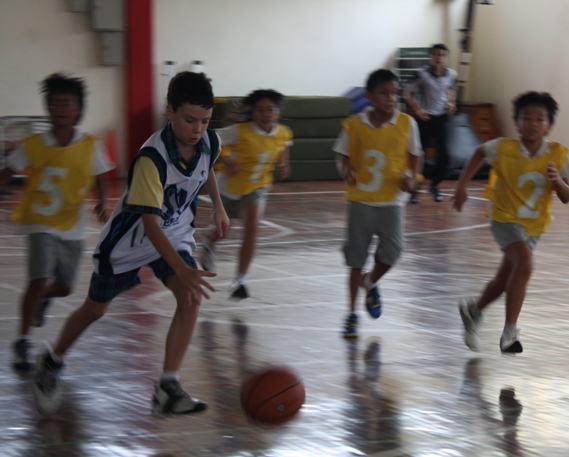 Things got uglier for the visiting team, as the Seahawk U13 Girls scored quickly and often. Point guard Kanny Smith benefited from a strong defensive team effort, scoring layup after layup to single-handedly amass a whopping 36 points for the game. Unable to penetrate the Seahawk zone defense, Charter did not score until the game was impossibly out of reach. At the end of just the first quarter, Wells led 32-0. And, despite the coaches being advised otherwise, the Seahawks continued to deliver a pounding, resulting in the embarrassing score of 70-6. This leads us to the impression that someone is in dire need to repeat to themselves: "Just because you can, doesn't mean you should."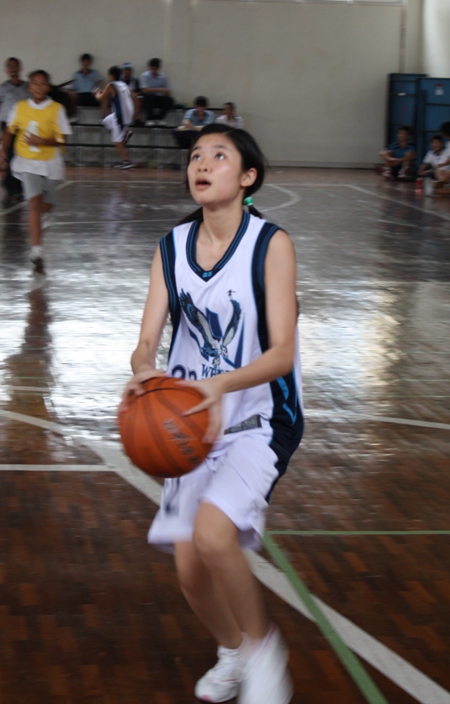 The final game of the day provided more of the same. Led by the trio of Ray (7), Angelo (6) and Reo (6), the U13 Boys built up a lead of 12-0 in the first quarter and didn't let up throughout the game. However, the final score of 35-2 was the closest margin of the day. Leading the boys were both Ray and Reo with 10 points each, and Angelo with 8 points.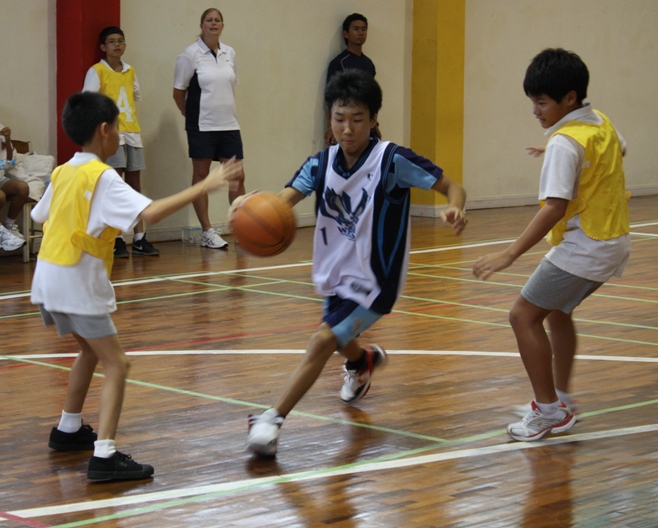 TISAC basketball play continues in two weeks (October 14) when Wells takes on teams from Keerapat International School, Rasami International School and Bangkok Prep.