Wells International School Bang Na campus held our annual international day on June 8th, 2018. This is an important day for our school because it stands for what we are and what we love- a diverse and colorful community.  Today we celebrated all nations and explored different cultures.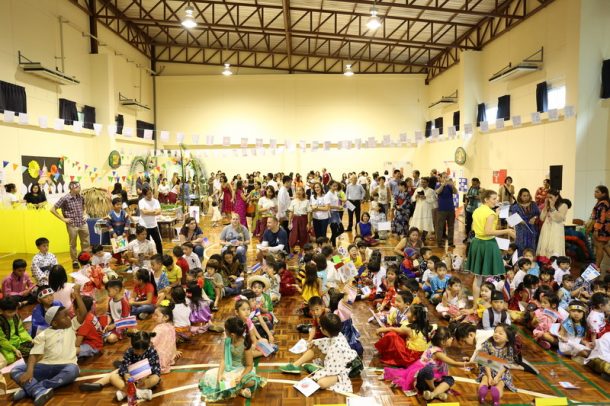 Most of our teachers at Wells Bang Na come from a country other than Thailand and getting to know Thailand has been amazing. We love to learn about new cultures.  Our students are from many different countries in the world as are our students' parents and grandparents. Many of our children speak multiple languages and have a complex family history.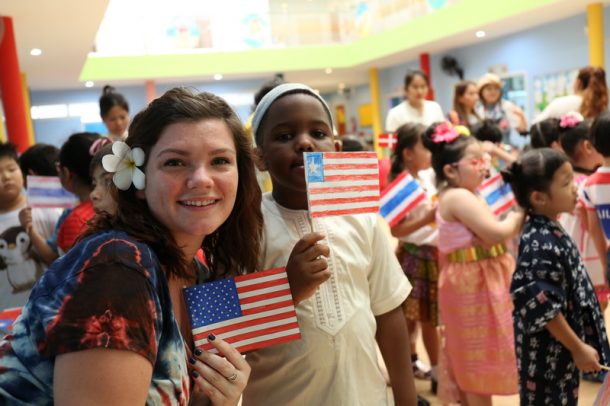 Being from different parts of the world and coming together in peace and respect is not always easy. We see it as our task to install an open mind and a curiosity for other values and viewpoints in our students. We are all different but share one world together. Being open minded and respectful are necessary attributes at our school.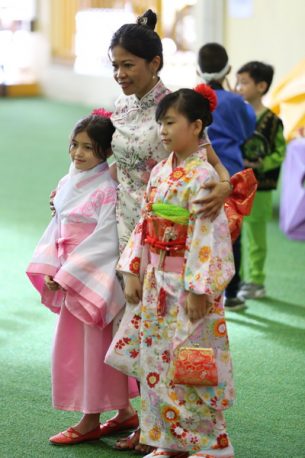 International Day started with a few interactive activities including a yoga demonstration, a hula dance lesson and a whole school sing along led by K2 and K3 students.  After that, it was time for our students to travel the world! They were able to visit India, Japan, Korea, India, China, Israel, the United States, Thailand and Australia. The kids were able to play games, try different food, make crafts and experience the various countries. The kids, teachers, parents and community had a wonderful time exploring the cultures of the world!