Parent Orientation: Day 1 (August 20, 2009) – Thong Lor campus
Parents often wonder what kind of learning takes place in the classroom. They are eager to understand the personality of teachers, the philosophy behind teaching styles, and the rationale for covering certain types of contents. In short, parents appreciate it when the school opens its doors for them to come in, learn about, and understand how their children are educated.
Understanding this important need of parents, the school arranged for a different kind of parent orientation this year. After giving a brief update on new developments (WASC accreditation, emphasis on strengthening English language proficiency of students, commitment to "making Thailand our classroom," etc.), parents were given ample time to interact with their homeroom teachers to gain insight into teaching and learning that go on in their children's classes.
Teachers took this opportunity to share information (with parents) pertaining to what they teach, how they teach, how they assess learning, what classroom management techniques are used, etc. Both parties found the interaction to be valuable as they developed a better understanding of each other. It was also a good chance for teachers and parents to clarify expectations and bridge the gaps that exist in their definition/philosophy of education. It is hoped that this session would open more doors of opportunities for teachers and parents to work closely together  for children's well-being and academic success.
The school is committed to continue working with parents to ensure the success of every student. As the headmaster reiterated in his speech to parents, "thinking is the highest form of learning…" and Wells International School works toward equipping its students with creative and critical thinking skills for now and future.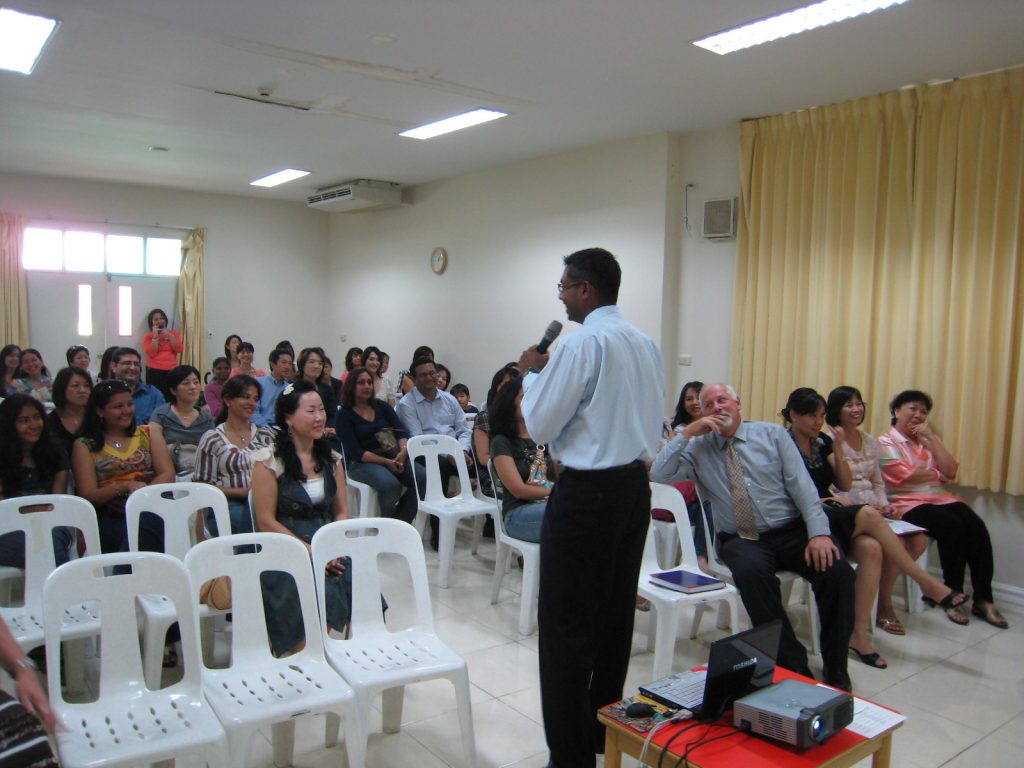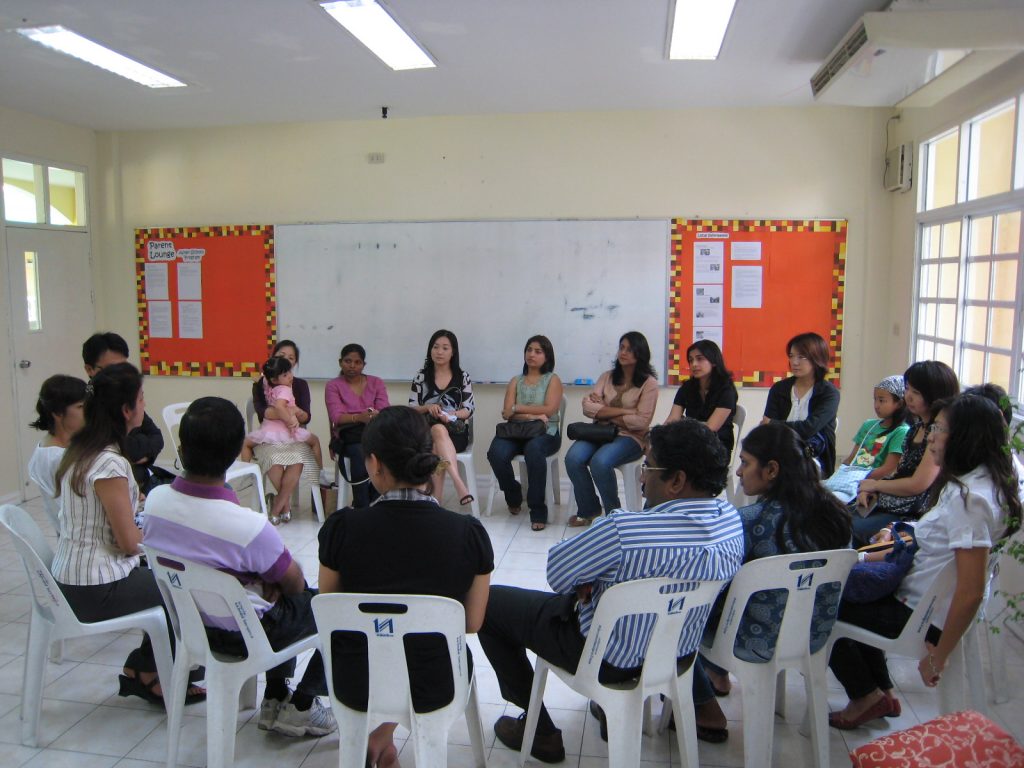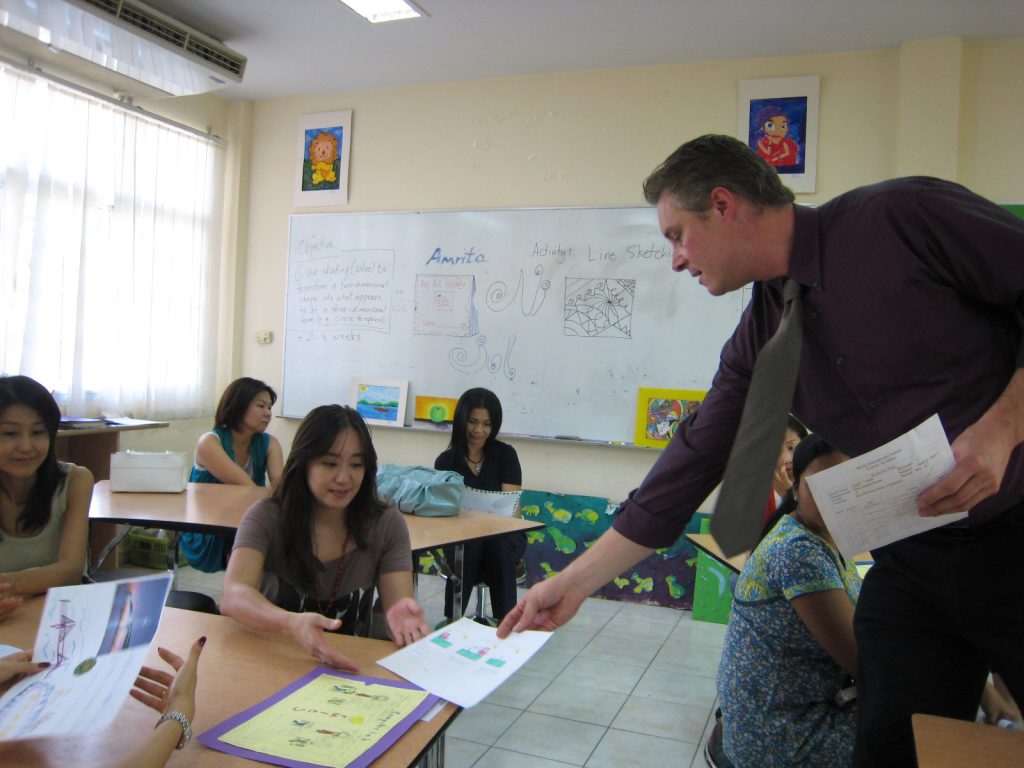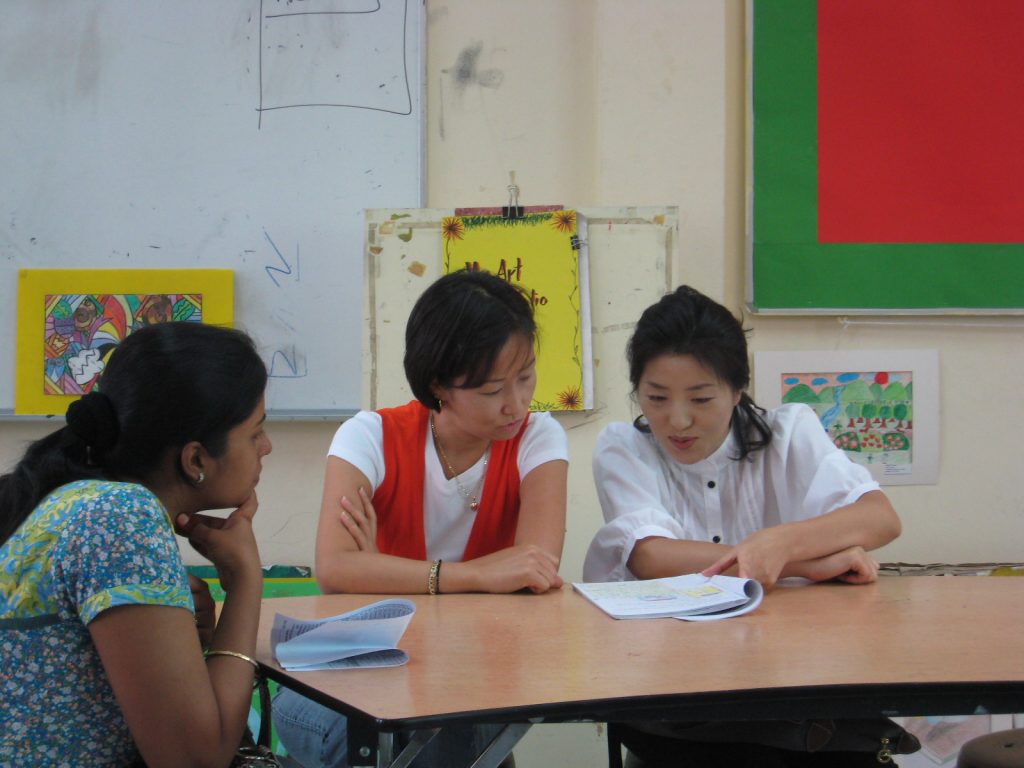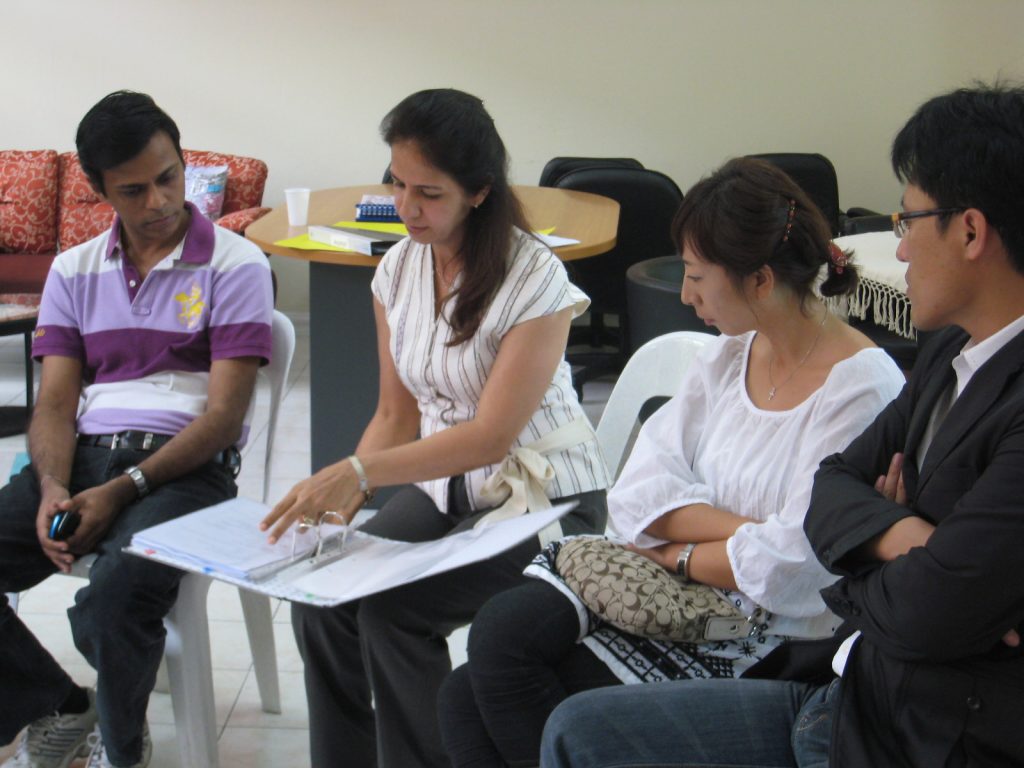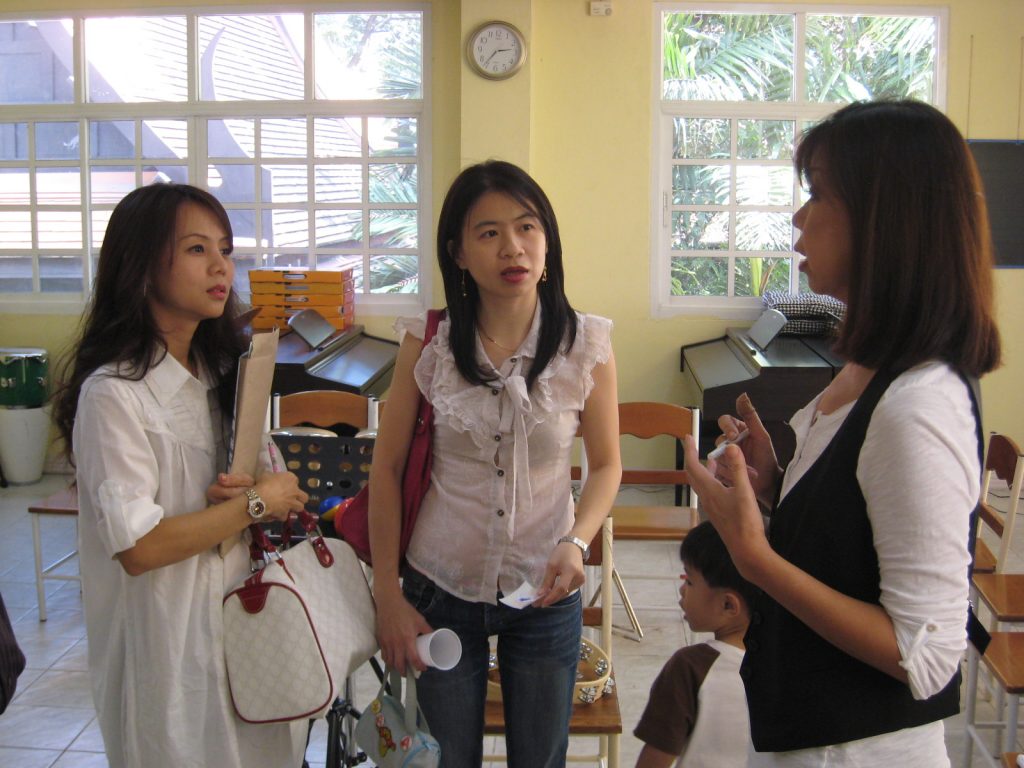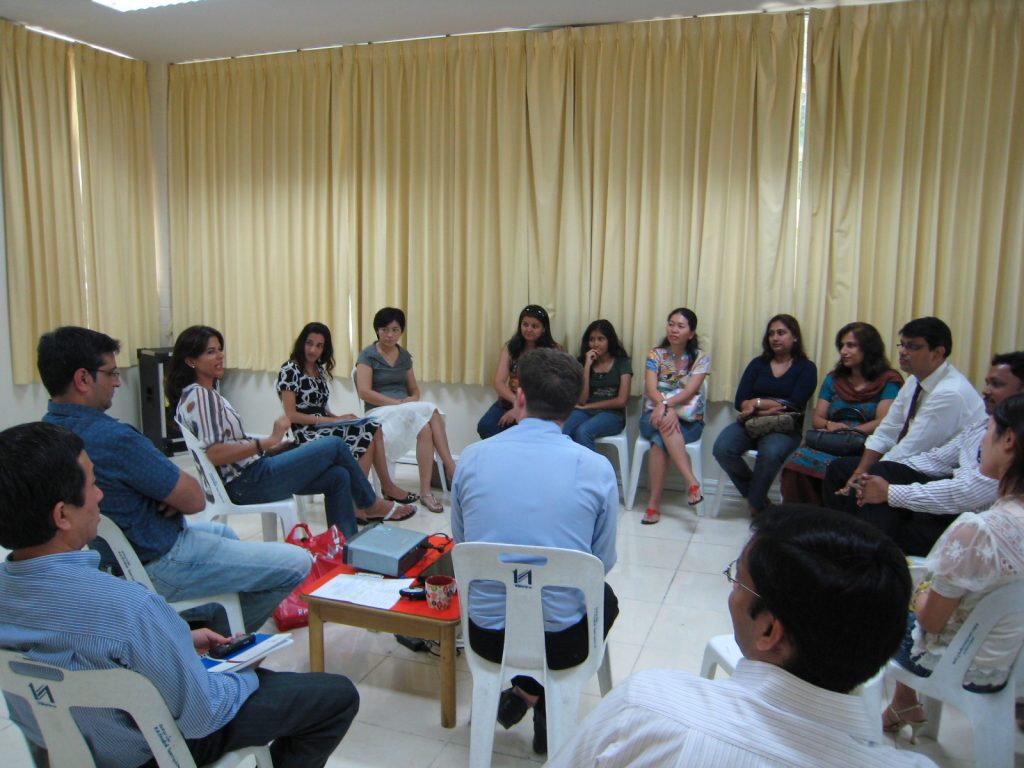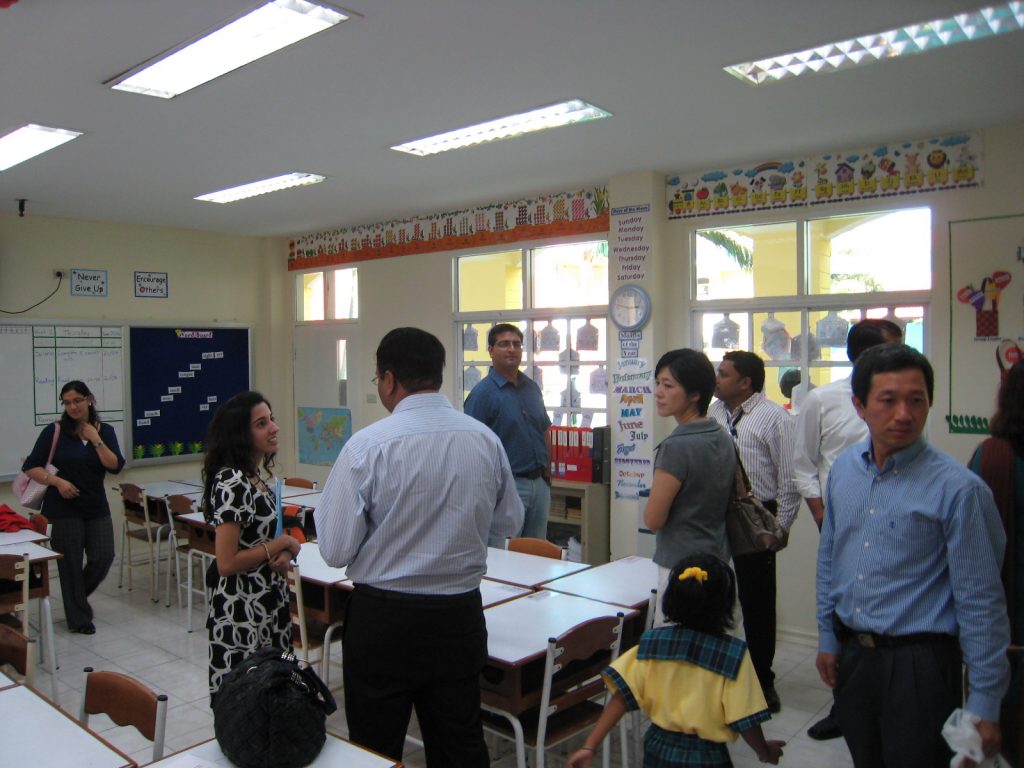 Parent Orientation: Day 2 (August 21, 2009) – Thong Lor campus