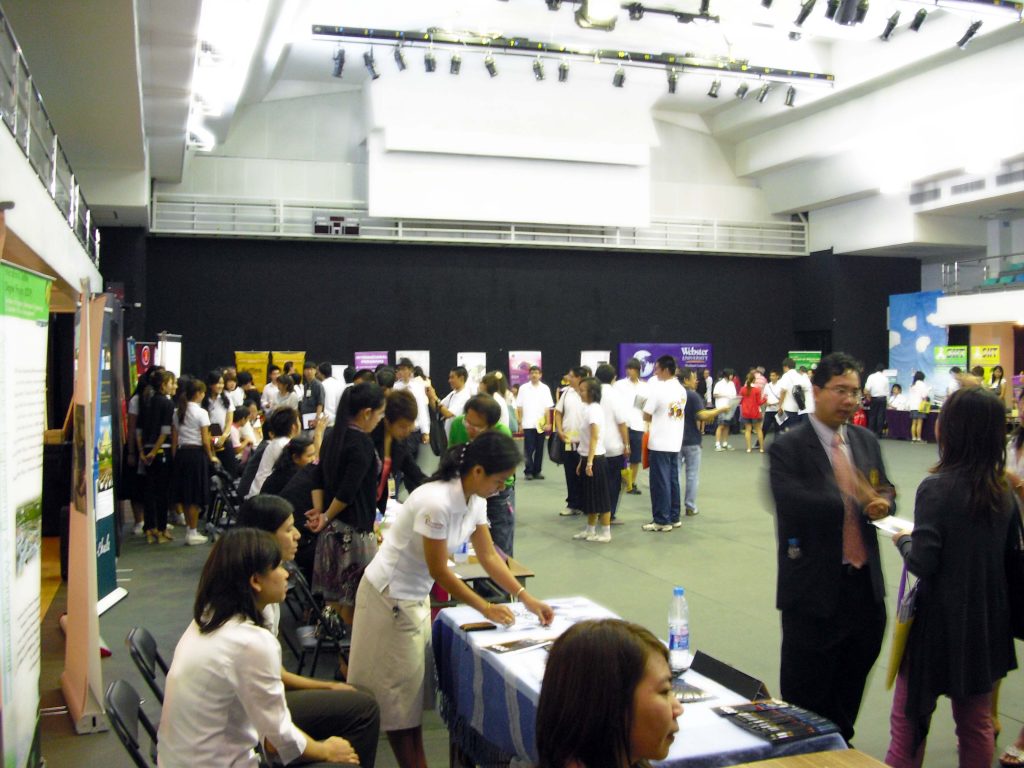 Diligently preparing for graduation and the selection of universities, students from grades 11 and 12 attended the Thai University Fair, hosted at Ruamrudee International School, on September  22nd. Accompanied by Mr. Dan, the Grade 12 homeroom instructor, and Ms. Nicki, the School Counselor, the students met with university representatives and participated in information sessions that allowed them to gain a better understanding of the possibilities of higher education.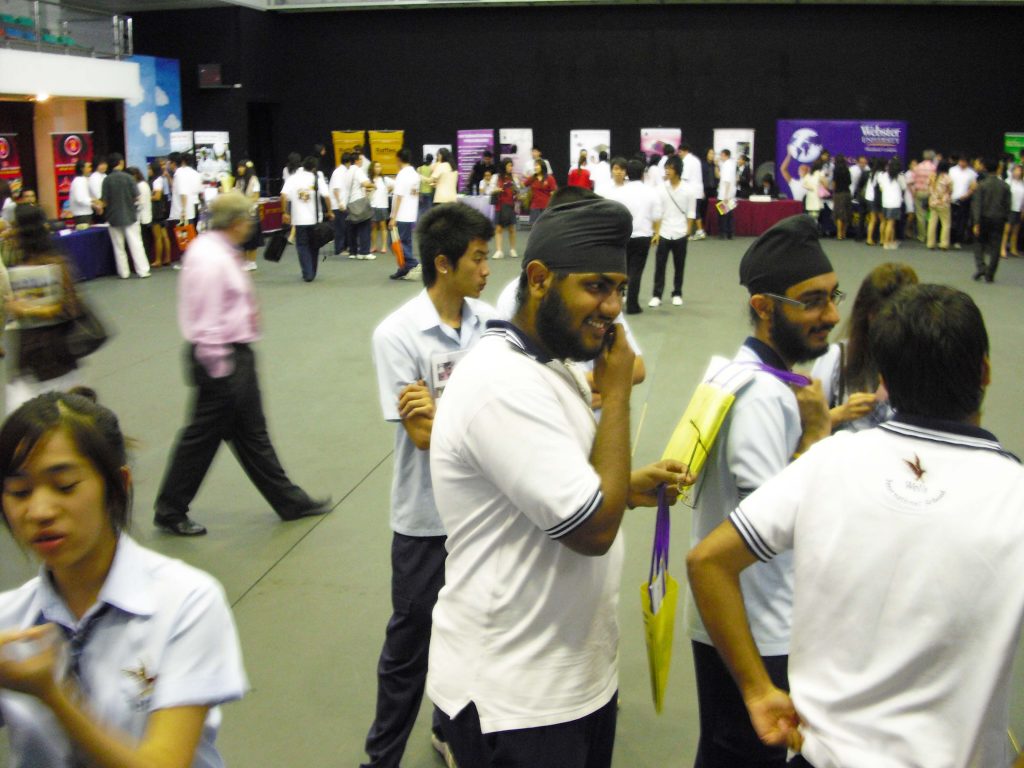 The programs being promoted by the universities ensured that students were exposed to a wide variety of possible fields of study and eventual careers. Though many focused on technical areas such as chemistry, engineering and architecture, several other programs comprised an extensive range of the arts. Many such offerings extended from communication arts, language and culture and economics to fashion and design, hotel management and British and American studies.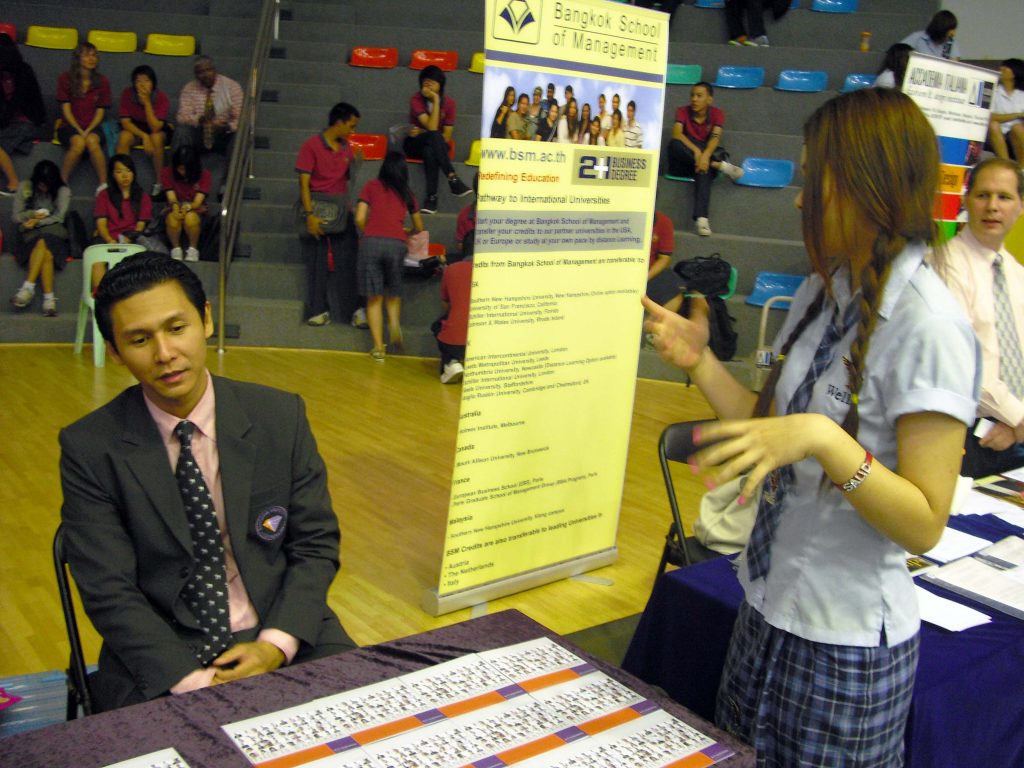 Additionally, by interacting directly with the school representatives, students had the opportunity to learn about admission requirements, curricula, career planning, financial assistance, sports and activities, scholarships, work study programs, ESL programs and tuition costs.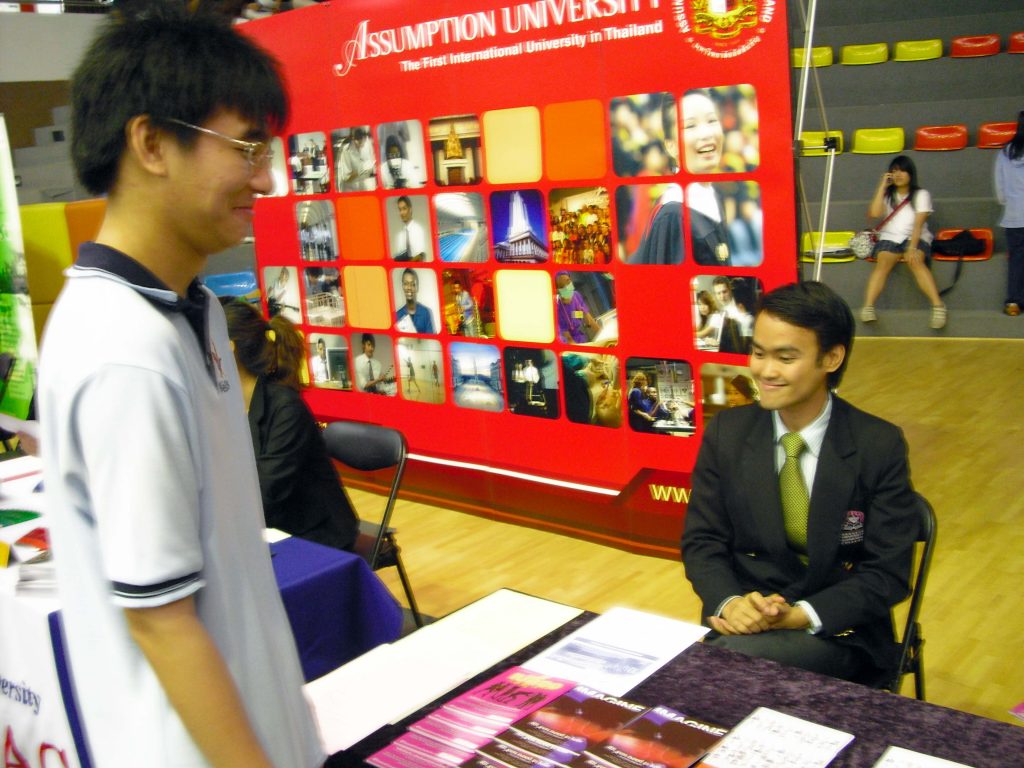 Of the students who attended the fair, 55% are interested in attaining their undergraduate degrees in Thailand. Students wanting to study abroad were asked to collect data on possible majors in order help understand their needs and facilitate the process of individual vocational sessions. An awareness of the different programs and available educational opportunities will assist students in making important decisions for the future and the best possible choices for tertiary education.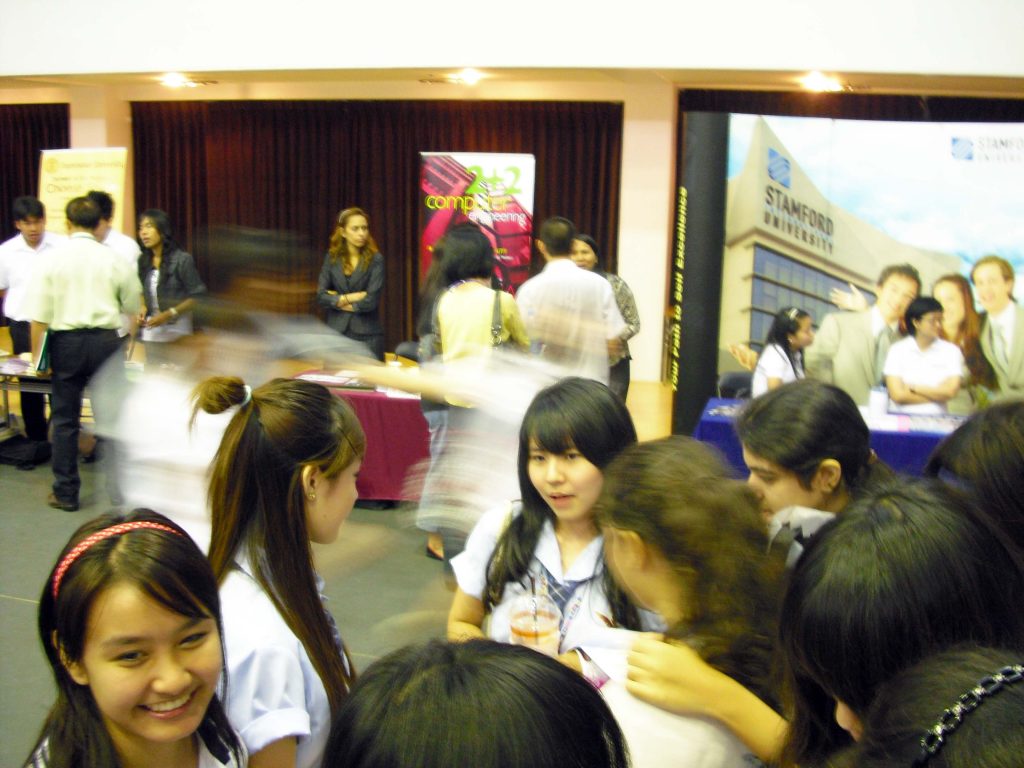 Universities participating in the fair included the Chulalongkorn University International Program Thammasat University International Program, Sirindhorn International Institute of Technology, Mahidol University International College, King Mongkut's University of Technology Thonburi, Kasetsart University International Studies Center, Silapakorn University International Program, Srinakarinwirot University (offering a joint program with Nottingham University in the United Kingdom), Assumption University, Bangkok University International College, Rangsit University International Program, Dusit Thani College, Le Cordon Bleu Thailand, Webster University, Stamford International University, Academia Italiana and Raffles Institute.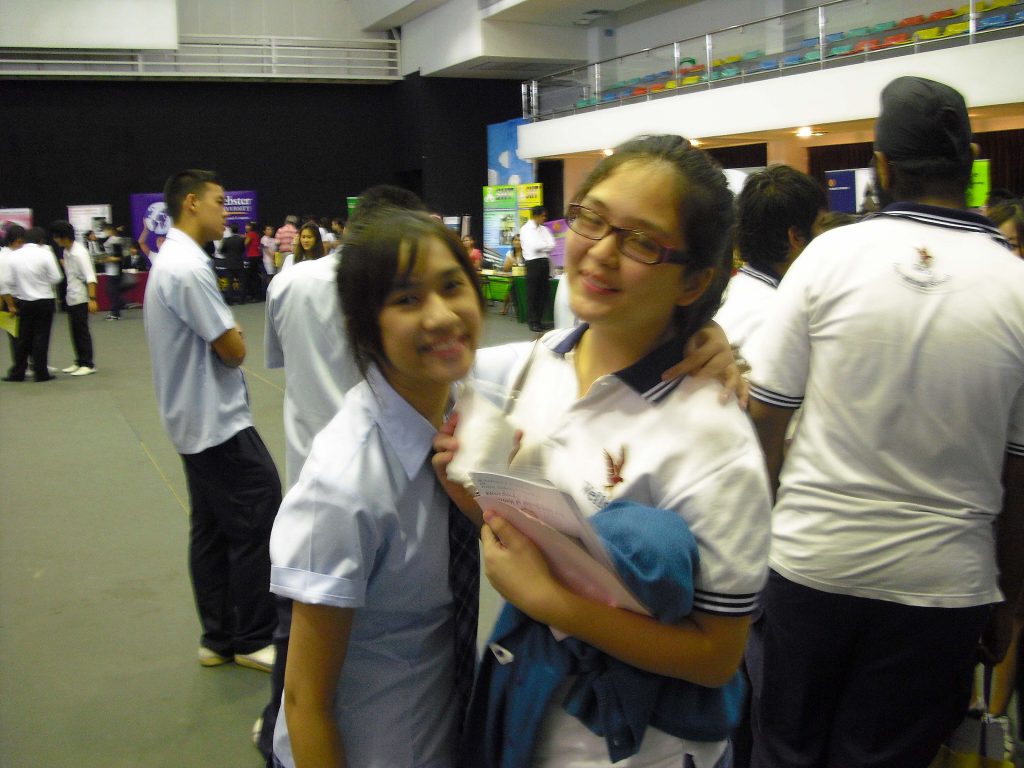 (An additional thank you to Mr. Dan…)
By Ms. Nicki Sehgal