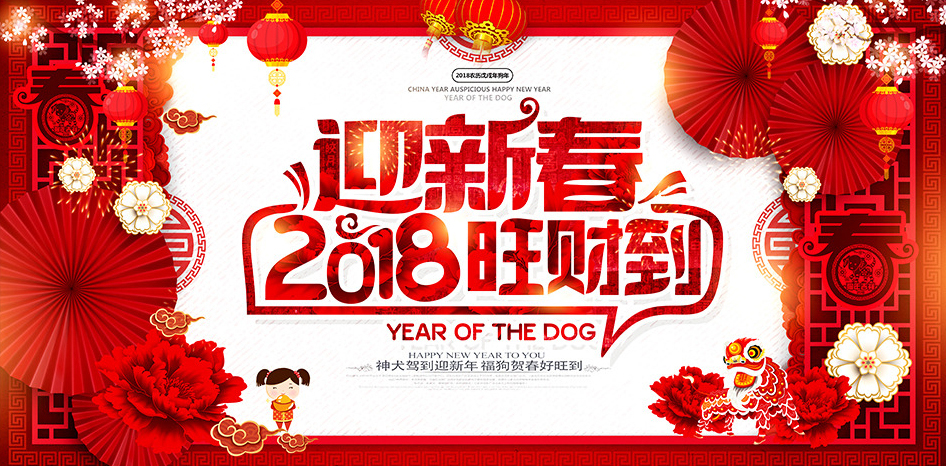 农历新年也叫"春节",是中国最重要的传统节日,2018狗年春节是二月十六日星期五。每年世界很多地区的华人都会庆祝春节,包括中国大陆、香港、澳门和台湾,以及新加坡、韩国等国家和地区,同时世界各地的唐人街每年都会举办丰富多彩的春节庆祝活动。作为一个非常隆重的传统节日,春节是一个阖家团圆的日子,在外工作的子女都会在春节时回家和父母团聚,一起吃丰盛的年夜饭。春节期间,穿新衣、发红包、放鞭炮、舞龙舞狮、逛庙会等是必不可少的新年活动。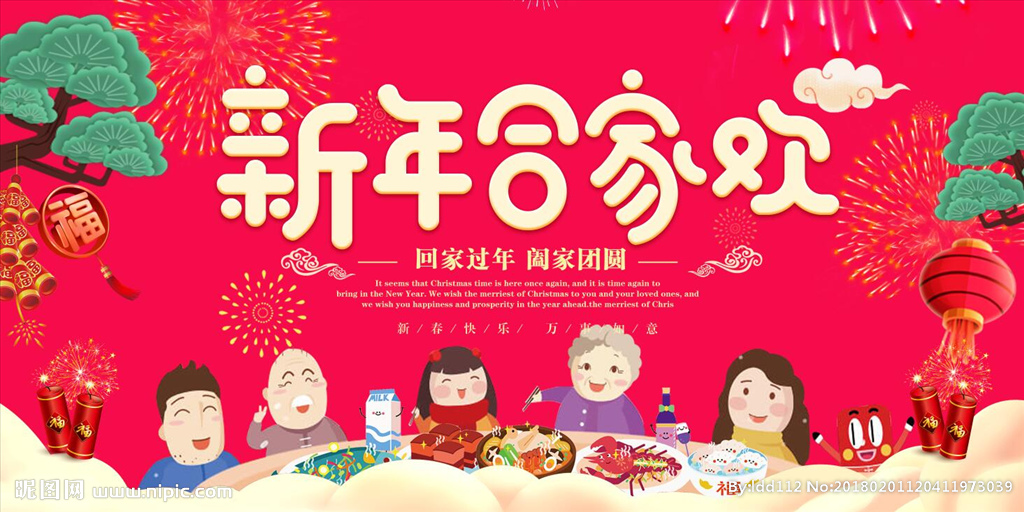 農曆新年也叫"春節",是中國最重要的傳統節日,2018狗年春節是二月十六日星期五。每年世界很多地區的華人都會慶祝春節,包括中國大陸、香港、澳門和臺灣,以及新加坡、韓國等,同時世界各地的唐人街每年都會舉辦豐富多彩的春節慶祝活動。作為一個非常隆重的傳統節日,春節是一個闔家團圓的日子,在外工作的子女都會在春節時回家和父母團聚,一起吃豐盛的年夜飯。春節期間,穿新衣、發紅包、放鞭炮、舞龍舞獅、逛廟會等是必不可少的新年活動。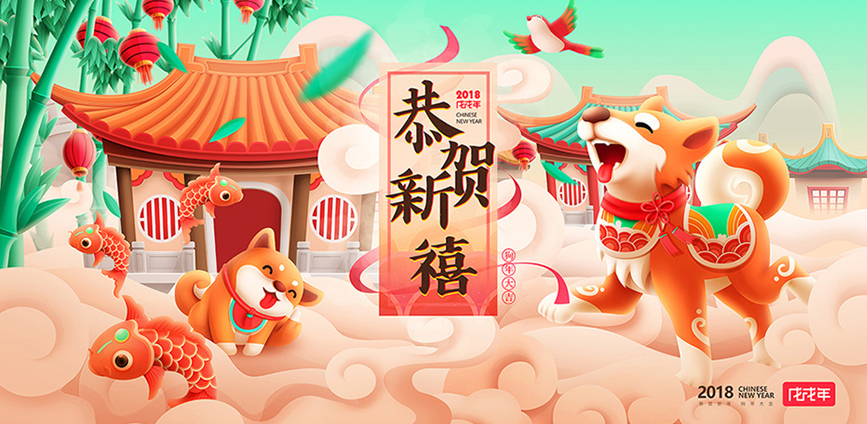 Lunar New Year or 'Spring Festival' is Chinese most important festival and holiday. This year Chinese New Year will fall on Friday, February 16th 2018, beginning a year of the Dog.
Chinese New Year is celebrated by a quarter of the world! Spring Festival is a major holiday in mainland China, Hong Kong, Macau and Taiwan, and in many of China's neighboring countries such as Singapore and South Korea. And it's celebrated in the world's many China towns.
Being one of the traditional festivals, it is the time for the whole families to reunite together.
The main traditions include eating reunion dinner with family, giving red envelopes, firecrackers, new clothes, dragon dance and temple fairs.