Wells Senior Trip 2010 – Part 3
Honolulu, Hawaii, USA – The final leg of their journey brought Wells Seniors to the island of Oahu. Nicknamed "The Gathering Place", Oahu is home to the most populated county, Honolulu, with a population of about 900,000.
In addition to a visit to the University of Hawaii's main campus at Manoa, some of the students also were treated to a visit to the Hawaii Pacific University system which includes the HPU Oceanic Institute, HPU's Hawaii Loa Campus, and HPU's Downtown Campus.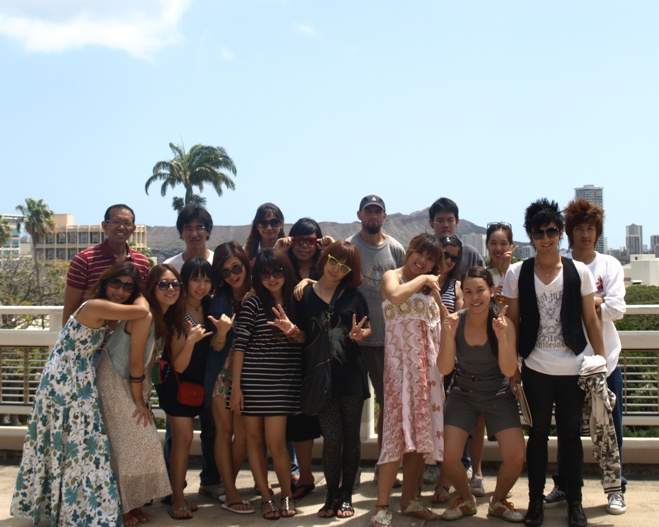 On Thursday, a daylong tour began with visit to Pearl Harbor, the site of the famous surprise attack by Japan that signaled the U.S. entrance into World War II. The group then took a scenic drive through the Koolau Mountain Range to Oahu's North Shore, ending up at the Polynesian Cultural Center. Here they spent the rest of the day and much of the evening immersing themselves in the various cultures that inhabit Polynesia, the largest Pacific island group. Such cultures include Samoa, Aotearoa (aka New Zealand), French Polynesia (Tahiti), Tonga, Fiji, Rapa Nui (Easter Island) and, of course, Hawaii.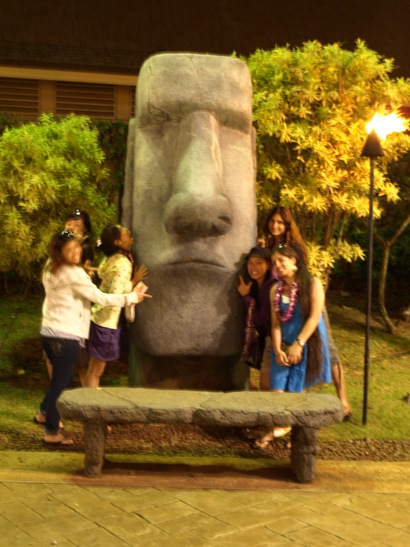 The group's last day included an afternoon at Hanauma Bay, an ocean wildlife sanctuary home to some of the best snorkeling available in the state. Prior to entering the refuge, all visitors are required to go through an orientation program with information on how to properly view the reef and its inhabitants.
Finally, after 11 days and over 14,000 miles (22,500 km) of traveling, the seniors returned home with memories that will last a lifetime.
The Wells International School Senior Class of 2010 would like to thank the following people and organizations that made this trip possible:
Wells International School Chairman Yao-Lang Chang
Dr. & Mrs. Ramon S. de la Peña
University of Hawaii at Hilo, Center for Global Education & Exchange
Imiloa Astronomy Center
University of Hawaii at Manoa
Hawaii Pacific University