Quick Facts
Established: 2011
Grades: Nursery to Grade 3 and introducing Grade 4 in August 2017
Location: Srinakarin 62
E-mail: wells62@wells-school.com
Telephone: (66)02-746-6060/1
Head of campus: Kristin Halligan
Welcome to Wells International School – Bang Na 2016-2017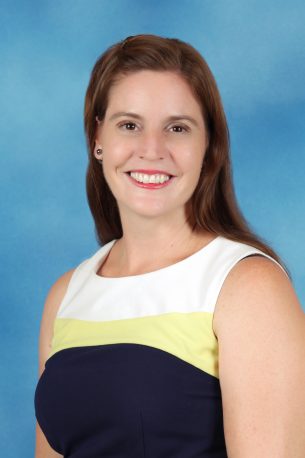 On behalf of Wells International School Bang Na Early Years and Primary Program, I would like to extend a warm welcome to our current parents and students, as well as those who will be joining us in the future.
Our goal here at Wells is to offer a hands-on, child centered education, in a safe and nurturing environment. We recognize that early childhood is a very transitional time; therefore we have created a family like atmosphere here at Wells to ensure that our school is a second home to your child. We believe that children thrive when they feel safe, secure, and are able to express themselves.
Wells uses a balanced early literacy program comprised of Jolly Phonics and Literacy by Design. These programs incorporate systematic phonics, comprehension strategies, read alouds, guided reading, shared reading, and writing workshops ensuring that student's have a strong foundation in literacy. The Common Core standards are used to measure student academic growth, and to be certain that Wells students are reaching their full potential.
Based on the Common Core Standards, Wells math program teaches the theory behind algorithms, incorporates strong mathematical language links, and introduces our students to mathematical vocabulary. Wells uses a hands-on approach in order to strengthen student understanding of abstract concepts.
The philosophy of Wells is grounded in the desired attributes and traits that are established in early childhood and allows individuals to be successful in their lives. We believe in the uniqueness of all students, encouraging them to be communicators and thinkers who are principled, determined, well-balanced, caring, open minded, and knowledgeable. Our approach to education focuses on developing the whole child- socially, emotionally, academically, and intellectually.
Feel free to stop by our campus anytime and check out our facilities and program. We look forward to seeing you soon!
Best Regards,
Kristin Halligan, Principal
Wells International School – Bang Na